IF YOUR DOG HAS A LOVELY HOLIDAY AT WAGMUGGLE, TREWOODLOE, LEY COTTAGE OR ROSE COTTAGE, WHY NOT TAKE A PICCIE, EMAIL IT TO ME AND I WILL PUT IT ON THIS PAGE!*
Send it to: don.tabitha@hotmail.co.uk
and give me details of his or her name, age, breed, etc...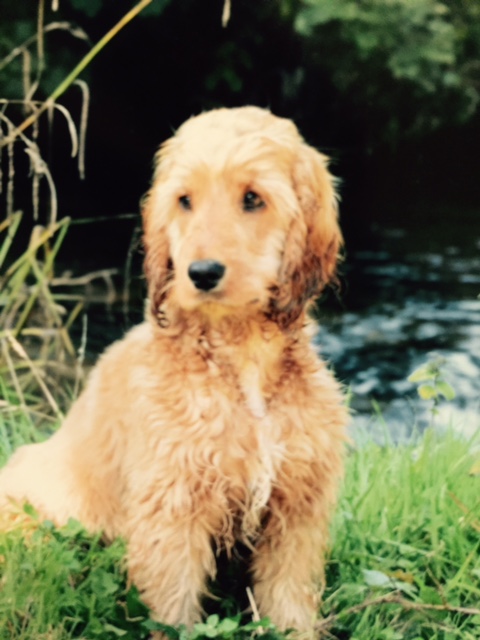 Jasper, who stayed at Wagmuggle in September 2015, sitting on the riverbank looking adorable!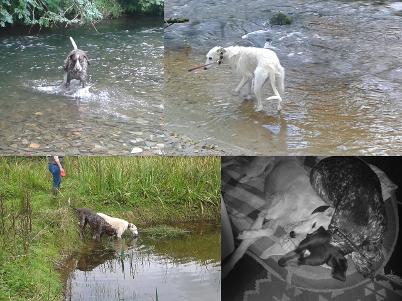 Kirby and Dino stayed at Wagmuggle in September and enjoyed the river and the lakes. They visited the Lost Gardens of Heligan and went for a paddle at Golitha Falls....After all that they needed a sleep!
Kirby, Dino and friends at Polperro.....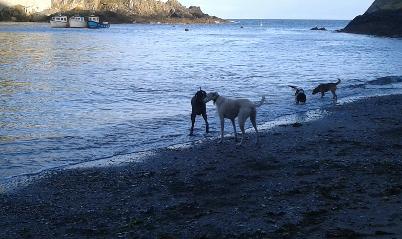 Doris, who stayed at Wagmuggle in June 2015, refusing to come in from the garden and enjoying the view at Padstow......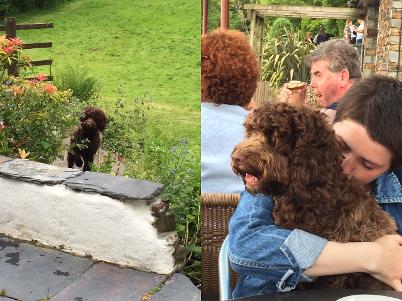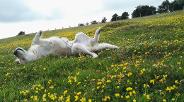 Sophie the Golden Retriever rolling in the buttercups at Colliford Lake, not far from Ley Cottage - June 2015
Harvey, who stayed at Ley Cottage in July 2015, at the seaside..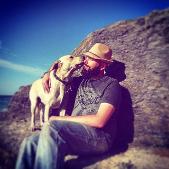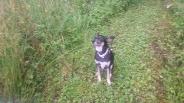 Ruby loved her holiday! The smell of the rabbits drove her wild :) x
Ruby stayed at Trewoodloe in July 2015
Bertie, GSD pup, at Rose Cottage, watching the world go by......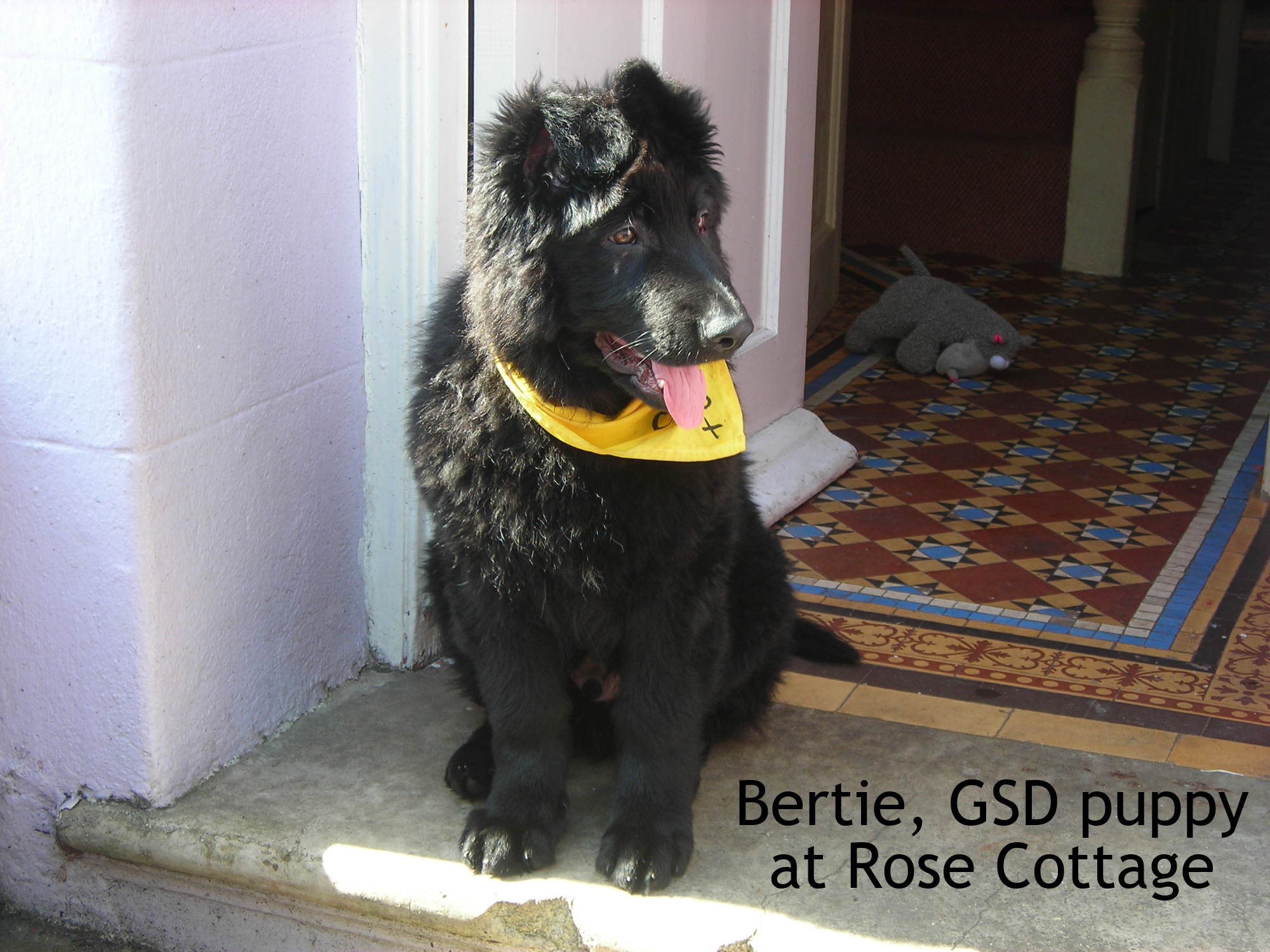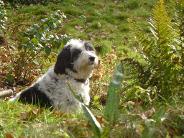 Alice, Bearded Collie X , enjoying the garden at Trewoodloe......
Remus and Bailey, who stayed at Rose Cottage in May, having fun on the beach at Brixham....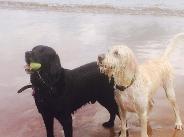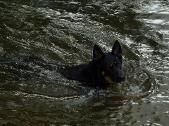 Gyps, 9 year old GSD, enjoying a swim at Wagmuggle!
* I do reserve the right to choose which pictures are suitable......