Rose Cottage, Brixham, Devon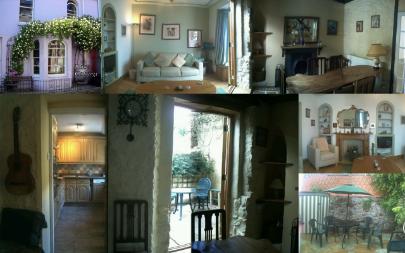 Sleeps 6 (+ cot)
2 bathrooms 3 bedrooms photos
Well equipped
Walk to Pubs, Restaurants, cafes
Walk to beaches and parks
Private, walled patio and terrace
Free WiFi
Home from Home
See the Visitors Book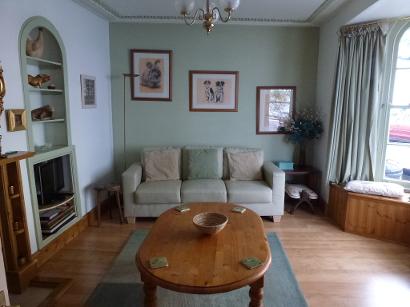 Plenty of seating and lots of features, a relaxing space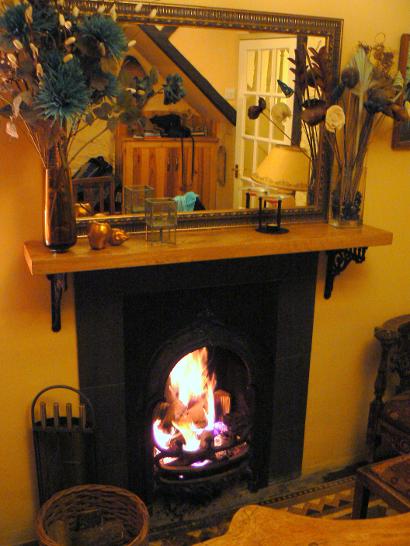 The open fire in the dining room.....cosy and homely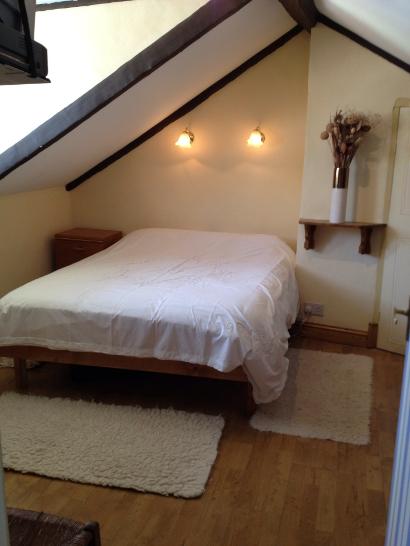 The loft bedroom, with en suite bathroom and plenty of light, a tranquil and peaceful room....Please note: This bedroom is not suitable for young children or the elderly - it has an original half spiral staircase and is steeper than a modern stair.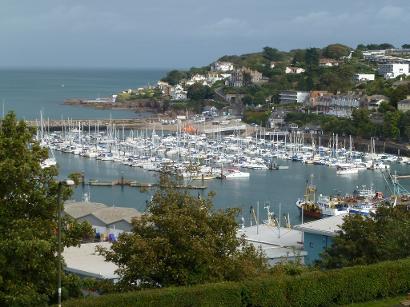 The view of Brixham harbour from Furzeham Green, a short stroll from Rose Cottage
Rose Cottage is a lovely and unique Holiday Cottage on the South Devon Coast in the lovely town of Brixham.
Experience a dog friendly holiday in our 3 bedroom cottage.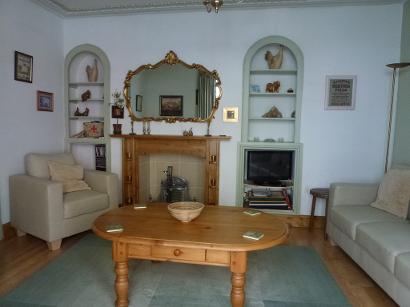 The Sitting room, light and airy with TV and video player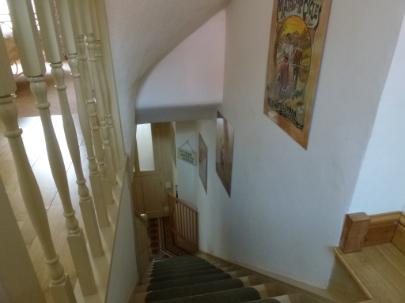 Brixham is a lovely, traditional seaside town and has not lost its old fashioned charm. The lesser known of the towns on the English Riviera, Brixham offers a more sedate way of life than its sister towns of Paignton and Torquay just around the bay.
Devon is a hilly county and Brixham is no exception! The port was built in a natural inlet on the coast and the houses were built on the hills rising from it. Lots of narrow picturesque streets and steps connecting them. Please bear this in mind when booking although taxis are plentiful and good value if you can't face the walk!
There is so much to do in South Devon. In easy reach is Cockington, The Watersports centre and many boat trips. Totnes, Paignton, Torquay, Kingsweir, Dartington, many beaches, restaurants, pubs and cafes.
Walk the coastal footpath or visit Berry Head, the Geopark, go for a steam train ride or a boat trip up the River Dart.
Brixham has a great community spirit and you will find many events happening through the year - The famous Pirate Festival, fireworks displays, regattas and ghost walks to name but a few.
Two dogs are welcome at Rose Cottage (there is a small charge)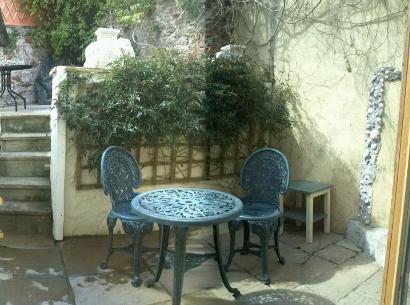 The private patio and terrace, lovely in the evening and perfect for dogs